Today I wanted to have a relaxed blog to discuss the books I'd like to read in June. May was not a great month for reading. I've been in the US with family which meant my routine was messed up. My routine is how I manage to read so much. It isn't always easy, and going from a year of isolation to living with people just disrupted that routine. As a result I finished one book, How to Lose the Time War by Amal El-Mohtar and Max Gladstone. It was the Hugo (and maybe Nebula?) winning Novella for 2020. It was great, but that was an order of magnitude less pages than I expected to read.
It happens. I am trying not to stress too much about it; all I can do is march forward. Nevertheless, I have at least one month left in Georgia (if in a different environment now), so I may not read as much as I would like. I have a plan, but it has been significantly shortened based on what I initially had hope to read. We will see if I get to all of them. I am hoping that the Queer Lit Readathon will help encourage me to read, at least for that one week of June (6th to 12th). I could probably read 3-5 books during that time if I am able to pivot from "visit mode" to "reading mode" for that week. Outside of that week, I need to finish the two other books I started in May. One is very long; the other was a book I was buddy reading with a group of people and the timing wasn't right. More about those below.
The Tale of Genji by Murasaki Shikibu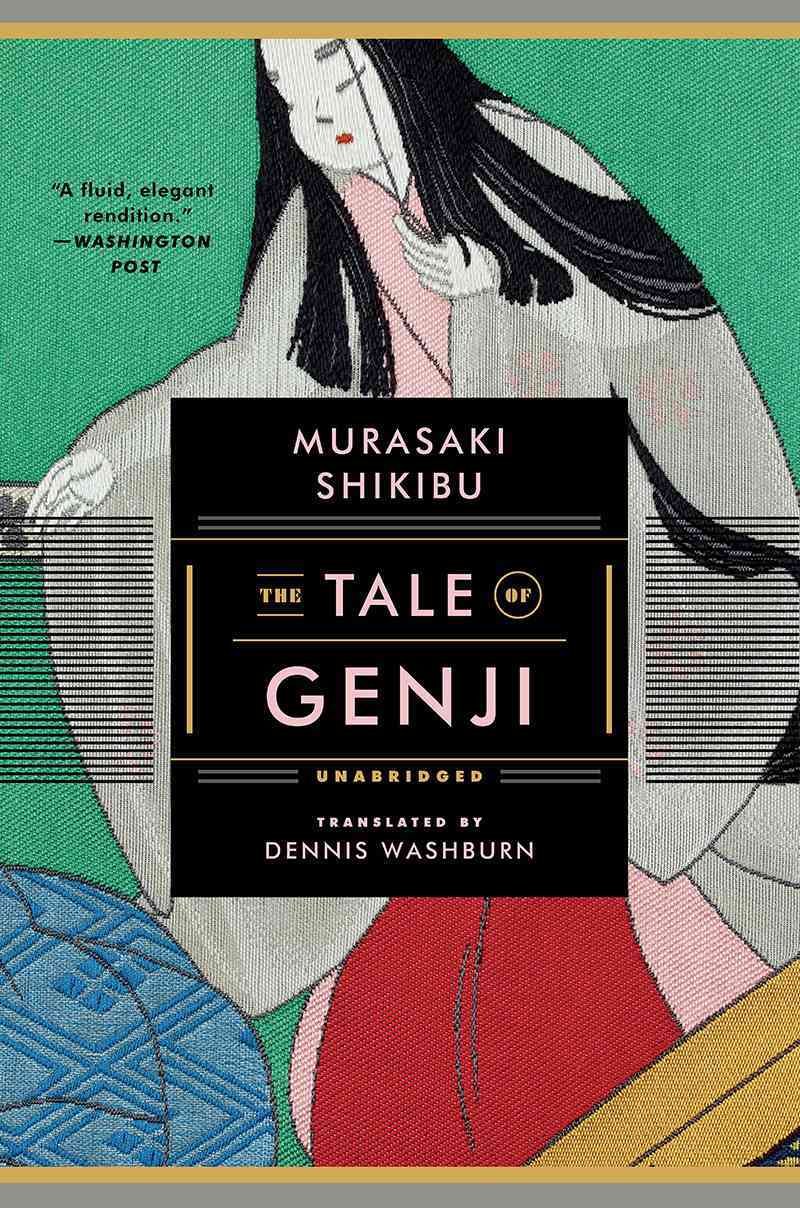 The Tale of Genji is considered by many to be the oldest novel ever written dating back to the year 1000. It's exact date is not known because it was written in almost a serialized fashion by a nobel woman, Murasaki Shikibu (with some debate on if that was the person). It follows the son of an emperor, Genji who gains a reputation for being a womanizer. For more of my thoughts, keep up with my YouTube videos. However, this examines the life and culture of the Japanese Empire during this time. It is a fascinating work that has been more compelling than I originally anticipated it to be. The reason I haven't finished it (in addition to the change of environment) is it's length. The book is maybe ~1300 pages, but it is compacted. The audiobook is 72 hours long. Even listening at double speed, it is long. I tried pacing myself…that fell through. To put it in perspective, a modern epic fantasy by Brandon Sanderson is about half as long as this book. It has become somewhat repetitive, but I still want to give it a try.
Survivor by Octavia E Butler
Survivor is book four in the Patternist series by Octavia E Butler (who is OEB?). It follows a group of gifted individuals, similar to X-Men, as they are controlled by a problematic god-like figure. Each book is a standalone, and every one is slightly different. Survivor is very different from the rest. In fact, OEB calls it her Star Trek novel, and that wasn't a compliment. This book was published once discontinued at OEB's request. She is immensely dissatisfied by it. I managed to get my hands on an ebook copy by Sistah Scifi for the OEB Slow Read. Part of this journey was to analysis it and understand why OEB didn't like it. If you are OEB fan, I highly recommend checking out the discussion we had about it on ONYX Pages. It is pretty short, and I hope to finish it before the Queer Lit Readathon. The only reason I didn't was because I was reading along with other people and the last session was when I was traveling to my dad's which proved harder to navigate than I had hoped.
Queer Lit Readathon
Sorrowland by Rivers Solomon
This is Rivers Solomon's newest book. If you don't know of Solomon, I can't recommend them highly enough. They are, in a lot of ways, the modern equivalent to OEB. Their writing is deliberate and precise while simultaneously being engrossing. this is one I have meant to read for months because I got an e-arc for it, but it is out now. It follows a young woman who has just escaped a religious cult, 7 months pregnant. This fantasy-scifi-horror novel follows her as she tries to survive with them. Previously, Solomon has explored the history of race and racism, patriarchy, and gender (Solomon is theirself nonbinary). It will be interested to see how those intersect with religion in this work.
Into the Drowning Deep (and Rolling in the Deep) by Mira Grant
Mira Grant is the pseudonym for Seanan McGuire, one of, if not my favorite author who does excellent Sci-Fi and fantasy and horror. Into the Drowning Deep is a science journey to explore (or that finds) mermaids. It follows to twins, and I don't know much more beyond that. I've heard this leans heavy into the science side, so I am psyched. Rolling in the Deep is the prequel short story or novella that I would like to read in conjunction with this.
Wild Beauty by Anna-Marie McLemore
Wild Beauty is one of the few novels I intend to go in completely blind about. McLemore is a young adult nonbinary author who writes stories that use magical realism and often tell, or retell, a fairytale type narrative. They are one of the few young adult writers who I enjoy because it is unique its writing style and always remarkably beautiful in its narrative style.
Freshwater by Akwaeke Emezi
Akwaeke Emezi is another author is rising in the ranks to be a favorite (honestly all the authors in my Queer lit readathon are). Emezi is also nonbinary, and like McLamore, has a uniquely beautiful writing style. This book is a scifi-horror tale that seems to mirror the Tuskegee study that used and abused black participants in the name of science. I have heard great things about this one and am very excited to get to it.
James Baldwin Novel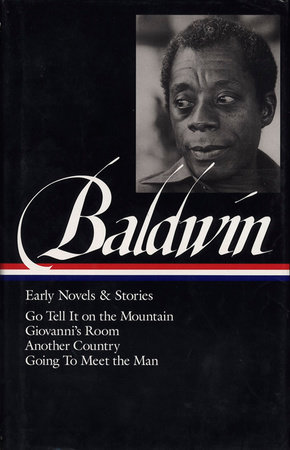 Back in February I decided to read one of Baldwin's early works from this Library of America Collection. I decided to pick using a quantum number generator which ended fairly well. I ended up reading his short story collection Going to Meet the Man, and I can't stress how shocked I was at how amazing that collection was. I was really nervous because Baldwin is such a huge author, and first impressions are really important. A bad one may mean I ignore his other works because I expect them to have the same effect on me. I am beyond excited to read another book by him. I intend to use the QRNG again, but I won't choose until later. If you have a vote, feel free to comment because I may make audience choice an option for the QRNG.
NetGalley Reads?
Lastly, I have a lot of e-ARCs I need to read and review. My reading slump this last month will most effect reviewing these because they are a lower priority to my physical TBR. Nevertheless, if this month proves to be a much more successful month, the next book(s) I pick up after this list will be my NetGalley set, likely queer books.